Special relationships are formed with animals, allowing for an intuitive connection that brings out the animal's perspective; 

we call this Animal Communication. Animal Intuition works together with you and your animal companion to gain insights that help identify and resolve behavior, emotional and physical issues, as well as to gain closure with those that have passed on.
For you as an animal lover, direct intuitive communication will boost your understanding, joy and richness in relationships with your animal companions and you can learn so much! Dogs, cats and horses are the most common clients, however on occasion it is requested to communicate with other animals.
and Animal Communication
Reiki can be done in conjunction with animal communication sessions to heighten the experience and outcome.
And Animal Communication
Animal communication is used during canine and equine massage therapy sessions to tap into the dog's and horse's feelings and to target areas of pain and discomfort.
Animal communication involves
the transmission of
feelings, intentions, thoughts, mental images, emotions, impressions, sensations, and pure knowing
between humans and animals.
Animal communication is sometimes referred to by such terms as animal communicator, horse whisperer or dog whisperer. We are all born with the ability to communicate telepathically with our own and other species. However, in our society today we are taught to use verbal and body languages as the accepted method of communication and lose touch with using our own intuition to communicate. With retraining and practice, the use of our intuition can become another sense and a tool for communication.
Animal Intuition offers classes and one-on-one instruction to help teach you how to access and use your own intuition to communicate with animals.  
Animal Communication I
This introductory class will provide you with techniques to help you open up your intuition and use your senses to communicate with animals. You will have the opportunity to participate in exercises throughout the day, giving you practical experience using what you've learned in an interactive and supportive atmosphere. You will gain an understanding that intuitive communication is real and that anyone can learn to do it. 
Check out the Promotions and Events section for up-coming class dates or call to schedule a private appointment.
If you know 5 other people that want to learn about animal communication and intuitive techniques with you, you can take the class for free.
Please contact Animal Intuition to discuss options and coordinate the training class.
Phone appointments are available nationwide for Animal Communication. Our focus is on the Twin Cities in Minnesota as well as western Wisconsin, concentrating our Animal Communication services in the following cities for in-person and mobile appointments:
Edina
Minnetonka
Wayzata
Eden Prairie
Hopkins
St. Louis Park
Minneapolis
About Animal Communication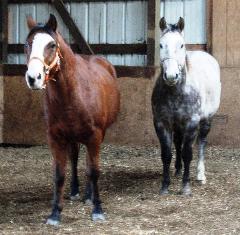 "It's nice to have reliable insight into my horses' behaviors from an honest communication practitioner. The services that Jenny provides not only helps me better connect with my geldings, but also gives me greater confidence in interpreting their actions."
Susan M., Lakeville, MN