Virtual Open House
July 31, 2019 @ 12:30 pm

-

1:00 pm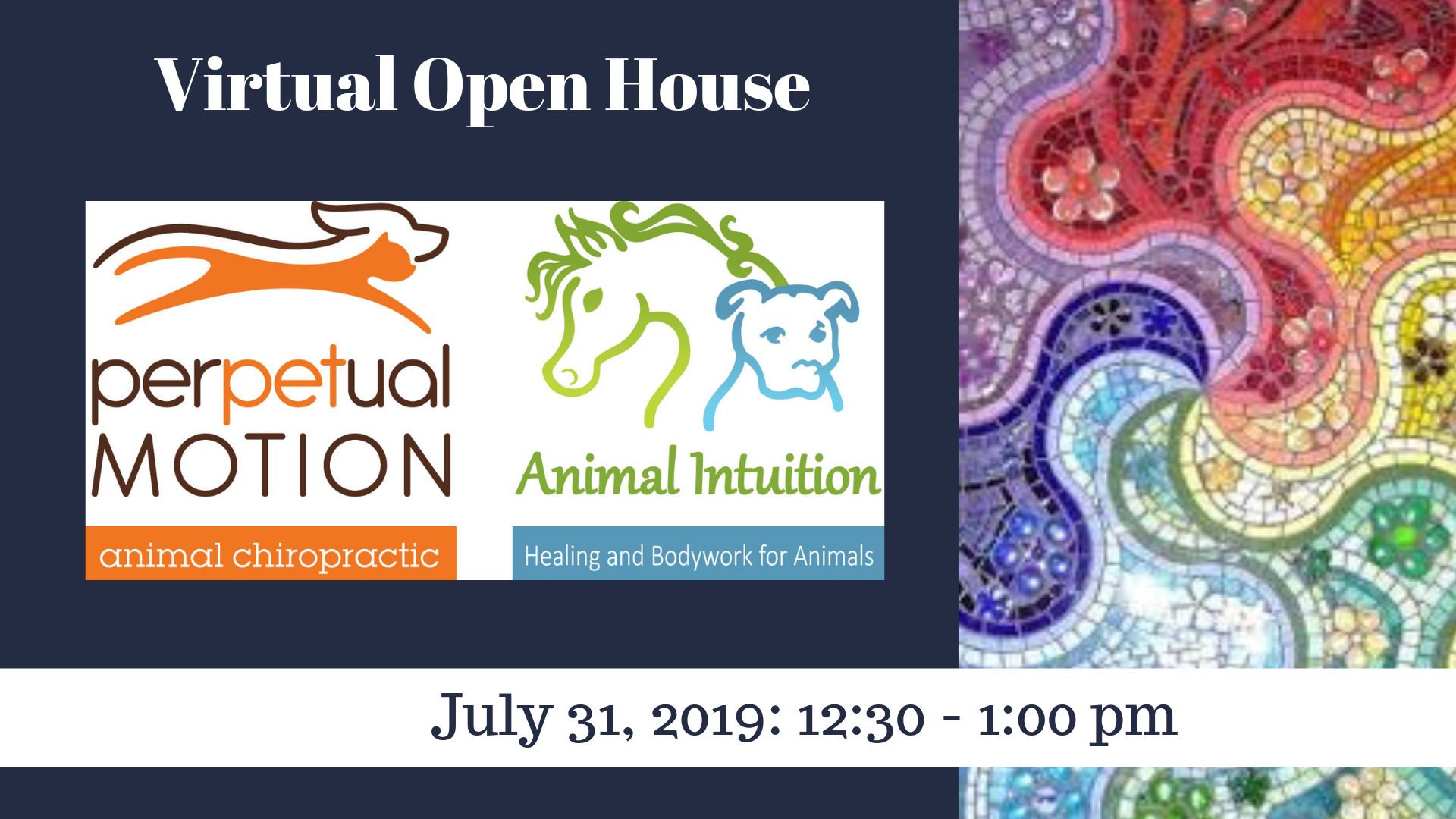 Grab your lunch, laptop and login into Facebook Live to join the team at our Eden Prairie office for a fun filled "Virtual Open House"!
You'll get to learn more about the special Eden Prairie staff members that help bring out the best in our client's pets, an inside view of where treatments and sessions take place and we even have a chance to win some prizes for those that participate leading up to and throughout our virtual open house. Before we wrap up, we'll make sure to take time to answer your questions.
Both Animal Intuition & Perpetual Motion Animal Chiropractic will be posting here on this event leading up to going "live" so be sure to check in with us frequently. It means more opportunities to win fun cool stuff!
We would love you to invite your friends that love their animal companions just like you so we can connect with other like-minded "pet parents". Especially if they have been interested in learning more about news ways to help and support their pets. It's a free and fun way to get to know us better!
We look forward to seeing you!