Forever Loved
Animal Intuition
Healing and Bodywork for Animals Welcome
Animal Intuition is based in the Minneapolis and St. Paul, Minnesota area and serves clients nationwide. We travel to your location for horses and have two practice rooms in the metro area where we provide treatments to your cats and dogs in a safe, friendly and comfortable environment
Welcome
Animal Intuition is based in the Minneapolis and St. Paul, Minnesota area and serves clients nationwide. We travel to your location for horses and have two practice rooms in the metro area where we provide treatments to your cats and dogs in a safe, friendly and comfortable environment Monday & Wednesdays by appointment
6585 Edenvale Blvd., Ste. 130, 
Eden Prairie, MN 55346
Ham Lake, MN
One Tuesday/Month
Our scheduled dates are at Canine Crossing are:  
2018: 1/2, 2/6, 3/6, 4/3, 5/1, 6/5, 7/3, 8/7, 9/4, 10/2, 11/6, 12/4
The emphasis of Animal Intuition is
to provide healing and bodywork to animals through safe, natural and holistic methods.
We use a variety of modalities to help achieve your goals for your animal's physical, emotional and behavioral well-being, in addition to helping maintain the overall health and longevity of your animal companion.
Does your cat, dog or horse suffer from:
Mobility issues?

Torn ACL or luxating patella

Anxiety from stress or separation?

Pain?

We can help your animal with:
Optimizing Health and Performance   

Pain Management

Recovery: Surgery & Injuries

Senior and Hospice Care

Reduce Stress and Tension
Does your animal companion have:
Itchy, dry skin or hot spots

Degenerative disease?

Athletic or sports injury?

 

Digestive issues?

We have natural and nutrient based options for:
Anxiety

Bug Control

Pain

Allergies
Animal Intuition takes a personal approach to every situation.
Empathy, understanding and great care are used along with intuition, years of training and experience in alternative care and maintenance methods for your animal companions. One-on-one training, classes, seminars and lectures are also available for those that want to learn about these modalities. View our Promotions & Events page for more information.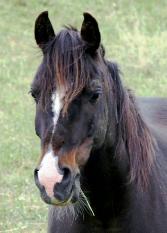 "Thank you for coming out and talking with my animals today. That's an amazing talent you have and I'm thankful you share it. It's really helped my relationship with my Arabian gelding and we are getting more connected every day. Thank you also for revealing the mystery and miracle behind my lost Kissa. I miss her every day, but now I won't have to…thank you again." 

Heidi S., Prior Lake, MN